Blog
Shoes Make The Man (Or Woman)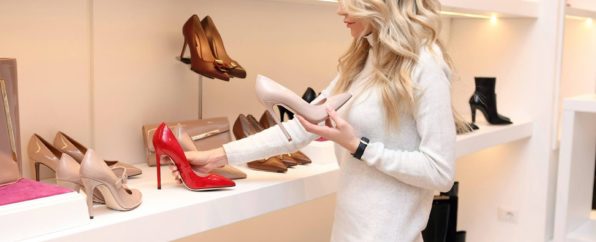 Shoes can be the last thing someone thinks about when it comes to uniforms, but they can make or break an outfit. Even if you're standing behind a desk all shift, your choice of shoe can impact your quality of life.
The beauty of shoes is there's a pair for every occasion and your outfit can change with a simple swap. Be it active sneakers, classy stilettos, or functional flats, your shoe choice can reflect your outfit, contrast it, or be the center of attention.
A Shoe For Every Occasion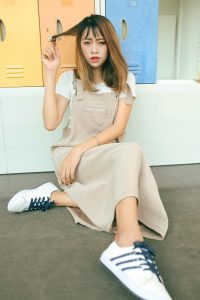 Are you trying to draw eyes to your shoes, or is the whole outfit more your style? Consider the color, pattern, and texture always.
That pop of color beneath your reserved blazer can be mirrored on your feet, giving your outfit more ground to stand on. Same goes for a pattern or texture – if you can find a shoe to match, that is. It can really pull the outfit together.
Or how about keeping that bright red pop of color or funky texture confined to your shoes? It's sure to draw some attention against a relatively plain outfit. A bold stiletto may add the perfect amount of style to a conservative pantsuit.
Although major outfit and shoe contrasts don't always have a place in the workplace – think cocktail dress and combat boots or a shredded denim jacket and stilettos .
As of late, there is a fashion trend in pattern boots and booties. Personally, I'm a fan. If you wear them the right way, they add a lot of pizazz to your outfit. And can work with all types of looks – jeans and a t-shirt, a short dress, a longer dress, and even a different pattern that complements the one in the shoes.  
Safety Means Shoes

No talk about shoes in uniform would be complete without the practical applications – and they're huge!
No matter the job, comfort equals support. Danskos, and other orthotic shoes, might not be the most stylish choice, but you'll cherish them if you're standing all day. My pattern makers and cutters are on their feet all day long leaning over a cutting table, and they wear Crocs. For this type of work, comfort far outweighs fashion.  
Even insoles can benefit you if you already love the shoes you have but want that added support!
Non-slip or slip-resistant shoes are a common requirement for food service jobs and others for obvious reasons; the last thing you want to do in a fast-paced environment, working around food and fire, is slip. Solid ground is a must.
Weather-resistance is a must for doormen or other outdoor workers. Socks should handle the temperature, but water-resistant shoes will save the rainy day.