Blog
New York Fashion Week 2018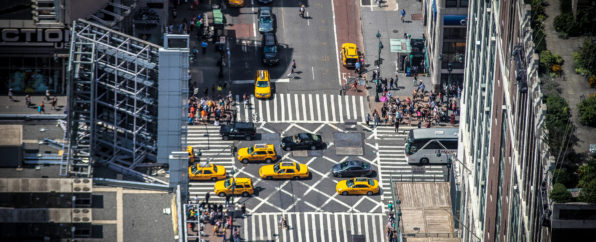 New York Fashion week is back with the Fall-Winter 2018 collection!
One of the hottest fashion events in the world with the biggest names and the newest fashion walking the runways of NYC from 02/08 – 02/14.
Here are some of the highlights from this season's NY Fashion Week.
Designer Details
Innovative designers & brands from Adam Selman to LaQuan Smith, PH5 to R13, Chromat to Zimmermann. Around 100 designers total taking inspiration from the past, the present, and the future. Legends and young upstarts have all shown up to strut their stuff.
Elegant designs from Ulla Johnson and Tory Burch. Vibrant swatches from Tom Ford and Bottega Veneta. Controversial looks from R13 and Alexander Wang.
Keep an eye on young labels like Nanushka, Linder, Kim Shui, and Gauntlett Cheng for a taste of what's to come in the fashion world too.
Trendy Threads
If you saw our recent Fashion Predictions 2018 article, you won't be surprised to find many of the styles popping up across the catwalks. Sixties and Nineties throwbacks. Florals and furs. Mixed and matched patterns and prints. Vibrant colors and pastels. All accounted for.
That doesn't mean there are no surprises and standouts though.
Animal print has been especially noticeable in the works of Tom Ford, Victoria Beckham, and Diane Von Furstenburg. Red, white, and blue americana has been showing up in spite of (or because of) recent political unrest. Pinstripes are making a serious showing thanks to Jonathan Simkhai and Derek Lam. Chic trenchcoats are season-appropriate and super popular.
Sheer fabrics have been used often, but tastefully by Ulla Johnson, Jeremy Scott, Dion Lee, and countless others looking to class things up instead of shocking with skin.
Unorthodox Events
Alexander Wang was all business with his corporate chic AWG event in an actual Times Square office building. Models wearing deconstructed 80s and 90s staples like pinstripes, trenchcoats, and blazers mashed with futuristic designs.
A superhero movie may seem out of place at a prestigious fashion show, but the new Marvel flick Black Panther showed up with some serious street cred. Welcome to Wakanda showcased 10 designers from Chromat to TOME with fierce, vibrant, African-inspired duds and it was all for charity.
Scene-Stealing Models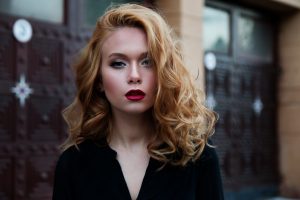 It's not just about the fashion of course, there are famous models rocking those threads. Top models like Gigi Hadid, Kaia Gerber, Irina Shayk, and many more have made their presence known on the runways, the streets of New York, and across social media.
With some fashion brands becoming more personality-than-design driven, there's sure to be plenty of controversy from the famous faces too.
It's a perfect time to get on the new looks, so check New York Fashion Week out, take some notes, and get shopping!