Blog
Men's Fall Fashion 2017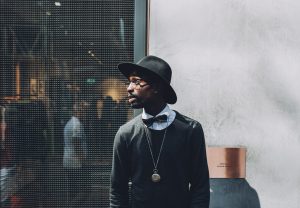 Men's fashion always seems a little more reserved than what women are wearing down the runway, but that doesn't mean there aren't some surprises this season. From classic throwbacks to bold revamps, here's a rundown of men's fall fashion in 2017.
Business As Usual?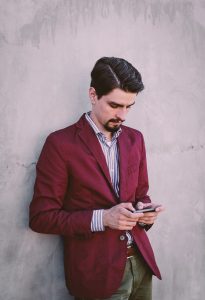 Suits have gotten eccentric over the years, but not always in the mainstream. Fortunately for men who want a little more than the classic look when they clean up, more adventurous suiting is coming into style.
If you're looking to throwback rather than trailblaze, the '80s and '90s are returning with plaid suits, roomy trousers and even pleats making a new statement. Pleats have been a solid NO on fashion lists for years, but rules are made to be broken.
Neckties too. Though they've had a comeback with the dapper Mad Men styling of past years, they're no longer confined to that one conservative look. Your dad's cheesy tie rack isn't looking so bad now.  
Smooth As Silk
On the casual side, bold print silk shirts have been gaining ground. They're a great way to stand out or accent an otherwise conservative outfit. Not to mention that they're ultra-comfortable.
Various styles and colors make for some outrageously stylish designs. From Tommy Bahama to Dolce & Gabbana, they really speak for themselves (loudly).
Americana Revamped
Fur and shear collars are back in the mix for both men and women this fall. The wind can't even touch you with a tried-and-true, fur-lined, leather or denim jacket. Although hipster fashion has reflected the lumberjack aesthetic for years, we're getting into '60s and '70s Americana looks here. It might be time to shave the beard for a mustache, but the jury is still out on that.
Graphic knitwear isn't just for goofy sweater parties any longer either. We're seeing graphics usually reserved for T-shirts being knitted into fall and winter apparel. Everything from pop culture references to political statements.
Slope Styles
Ski fashion is breaking out this fall as the colder winds blow in.
Quilted jackets are a warm and stylish way to weather the fall and winter that don't seem to be going away anytime soon. A quilted vest is an alternative if you want to keep the heat, but show your stylish sleeves.
The biggest surprise here is that turtlenecks are even back in vogue. The continued wave of '90s nostalgia is definitely helping this trend. Much maligned after the 1990s, there's no doubt that they're a practical way to stay warm.
Get Thrifty
The thrift store craze might not be in full swing like a year or two ago, but a lot of these old throwback styles have been waiting to get picked up at your local clothes swap. Now's their time to shine – snag them before everyone else knows what's hip this fall.