Blog
Holiday Wines Minus The Headache
Up until a few years ago, it was nearly impossible to find wines made without added sulfites but times have changed and now you can find delicious unsulfured wines in many shops. Before getting to where, let me answer why this matters.  
SO2, sulfur dioxide, is a natural bi-product of wine so it's nearly impossible to find a wine that has zero. In low amounts, its effects are usually not noticeable, but everyone is different and some people get headaches or extreme allergic reactions. While I don't think I'm very sulfur sensitive, I've noticed that when I drink wines that have a lot of sulfur, I often feel more sluggish the next day.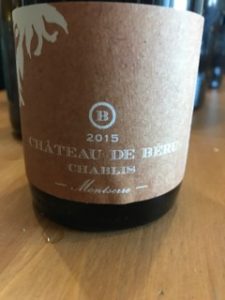 Labels in the US are required to say that wine contains sulfites, so as a consumer it is not easy to figure out which wines are made without additional SO2 (or with just a very small amount). Check out natural wine shops as they are likely to carry wines – often very good ones – that do not have any added SO2. Even in specialty stores, ask because organic or biodynamic certification is not a guarantee.  
Here are ten fantastic wines that also just happen to be made without added SO2:  
2016 Cerro la Barca Vegas Altas Ancestral ($20) – Light, delicate bubbly from Spain. 
2017 Lo-Fi Gamay Noir Clos Mullet ($24) – Beaujolais nouveau California style.  
2015 Purity Sparkling ($27) – Fruity yet dry sparkling wine from California. 
2016 Coturri Carignan ($27) – A hearty, rich red wine from the godfather of California natural wine.  
2016 Brand Pinot Blanc ($30) – A super pretty, honeysuckle scented white wine from Germany. 
2014 Domaine Alexandre Bain Pouilly-Fumé, Pierre Presciuse ($33) – A great alternative to Sancerre.  
2016 Swick Cancilla Vineyard Sans Souf Pinot Noir ($40) – Super tasty Oregon Pinot Noir. 
2015 Château Beru Chablis Montserre ($55) – A village level Chablis that drinks like a grand cru.  
2014 Lelarge-Pugeot Nature et Non Dosé ($58) – Super dry Champagne that rivals much more expensive names in quality.  
2010 Château Le Puy Barthélemy ($158) – An ageworthy Bordeaux that is every bit as tasty as a first growth.  
Being that this is the gift-giving time of year, consider some of these delectable bottles to bring to a party and help consume, or as a great holiday present. You'll notice a positive difference in the way you feel the next day and maybe even that night.  
—  
Pamela Busch writes all about wine on The Vinguard, a wine blog that she founded.