Blog
Fashion Predictions 2018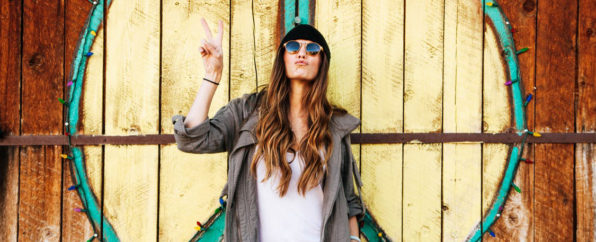 Last year had a lot going for it and 2018 is going to continue many of those trends and then some. Let's call 2018 the year of the mash-up! The '60s meets the '90s, patterns meet prints, function meets form.
If there was ever a year to expand your personal style in a bold new way, 2018 is it. Let's look into the crystal ball and see what fashion might be making its way into your wardrobe soon.
Past, Present, Future
2018 is welcoming back the Sixties, the Nineties are still in play, and we're looking forward to positively sci-fi fashion.
The '60s are back with a vengeance with wide-leg trousers. Check out these ones from Banana Republic for work and these from ModCloth for play. Corduroys are making a welcome return (and continuing on from last year) as a replacement for jeans on women and men.
And let's not forget fringe for when you're feeling particularly sassy. If you can rock it, you'll definitely want to this year.
The not-so-distant future is making an entrance too with see-through plastic and PVC vinyl clothing straight from Blade Runner.
A Kaleidoscope Of Colors
Let's start off by saying Lavender is the color of 2018.
If you really want to make a fashion scene in 2018 though, you'll be introducing a lot more than a single color to your wardrobe.
The floral prints of 2017 are here to stay and they're only getting louder! Think "furniture upholstery chic".
Checkered prints are seeking out the spotlight too, but they're also colliding with floral and other patterns for an eye-catching look, to say the least.
Obvious Accessories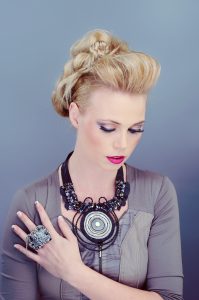 Oversized statement jewelry is going to leave a bigger impression. How about a little fringe on your lobes? Plenty of other styles to choose from.
Obvious jewelry is showing up somewhere unexpected too: on your feet. Embellished shoes are going to have people rocking pearls, flowers, pins, sequins, and more while they walk.
Speaking of shoes, there's one unfortunate word you might hear in 2018: Crocs. Or something a lot like it. That might be a bullet we want to dodge.
Functional Or Not?
Functional work jumpsuits are taking on a new light too with some extra flair.
There are some less-than-practical trends like sheer or vinyl socks that may not keep your feet warm, but they will have a layer of style that may make up for it.
There you have it. The potential of 2018 in a nutshell. I'm sure there will be plenty of unexpected surprises (as usual), but – for right now – start stocking up on these items and you'll be ahead of the curve.